Tour - Endoscopy room
The endoscope is a device that allows us to see inside the trachea, bronchi, stomach, intestines, or urogenital system to detect a problem that would otherwise be difficult to see on an X-ray or any other usual method.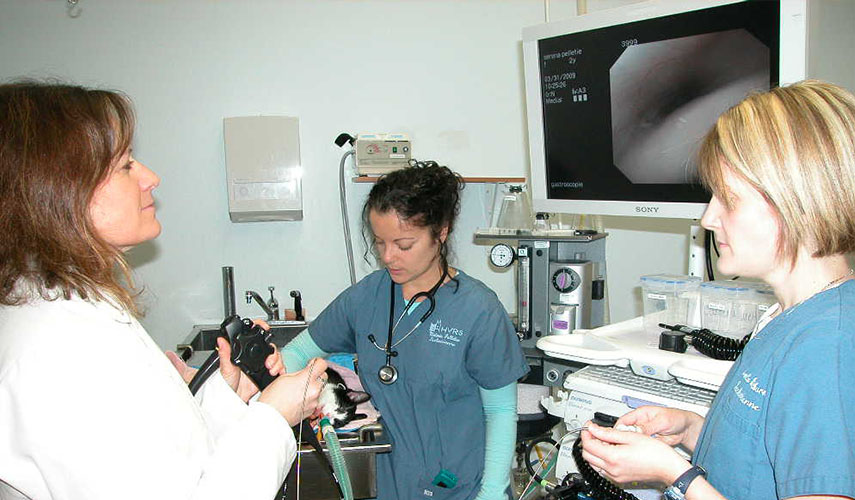 A tube, combining fibre optic lighting properties and a microcamera, allows for a clear colour picture to be displayed on a video monitor. This picture can be recorded on videotape.
Inside this tube is a channel through which tiny pliers can be inserted to retrieve a foreign object swallowed by the animal or to get tissue samples for analysis (to identify a tumor, for example).