Tour - Ultrasonography
This machine allows us to visualize internal organs.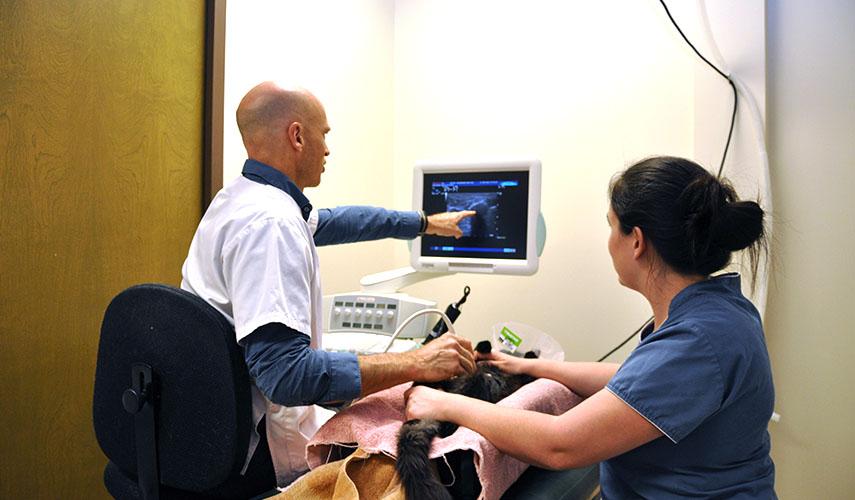 Ultrasounds interact with the body's different structures and then create an echo that is registered by the machine and converted into an image.
Each structure creates a different echo, allowing us to differentiate the liver from the spleen and other abdominal organs, to visualize the heart chambers as well as foetuses, etc.
Our machine allows us to detect various heart or lung problems, abdominal defects, and tumor related masses. It is a vital tool for our oncology and internal medicine specialists.
We have two types of ECG apparatus. The first one provides the basic necessary information during surgical monitoring. The second one, connected to a computer system, is mostly used to establish a diagnosis as it analyses the data collected. It displays the results on a screen and prints them for our records.